Girls!
Raise hands those of you whose complexion is uneven because of nasty dark spots? I'm sure there are plenty of us. Yes, I typed "us" for a reason because I, too, used to struggle for a long time with blemishes and blotchy skin. Fortunately, it's all over now.
In this post you will find a list of brightening face serums that I used, thus can recommend to you. I remember myself back then, when I was looking for some ideas to deal with blotchy skin, which wasn't an easy task at all. It was pretty hard to find one article, a kind of at-a-glance guide listing the best products and suggesting foolproof solutions for clear complexion. At that time coming across such a ranking, which you can find below, would have helped me a lot.
All right. At the beginning we need to understand what blotchy skin is and what causes it. I've collected a few items of essential introductory information to help you fight this skin concern faster and consciously.
Blotchy and uneven skin. What's that?
Pigmentation spots, which are a type of skin discoloration, are nothing more than your natural pigment that happens to be unevenly distributed underneath epidermis. If there is too much pigment accumulated in one area, you see a dark spot. Freckles are one of the most common examples of skin discoloration. Interestingly, freckles aren't considered as blemishes, whereas other pigmentation spots are. Isn't it crazy?
Causes of uneven complexion
As most of you know, whether you have freckles or not is determined by the genes you have. The same rule doesn't apply to other pigmentation spots that appear on your skin as you get older. Here are the most common causes of skin discoloration
Hormonal imbalances of various sources like pregnancy or menopause
Birth control pills
Overactive thyroid gland or adrenal insufficiency
Over-exposure to the sun (especially if you don't wear any SPF)
Irritation triggered by certain skincare products
Post-acne lesions
And many, many other less obvious things
Ways to deal with skin discoloration
I won't discover America saying that it's way easier to prevent blemishes than getting rid of them. However, if some spots and imperfections have already appeared on your face, there are a few options you can choose to combat this problem.
Firstly, you can go to a beautician and get, for example, laser pigmentation removal or microdermabrasion done. Obviously these treatments entail spending a small fortune, and this aspect needs to be taken into account. If you want to learn my opinion on that – such invasive treatments aren't worth it if the discoloration is minor (not widespread). In this case I'd suggest investing significantly less money in a decent face cream, OTC ointment or my favorite cosmetic, which is a brightening face serum. When you start applying the right cosmetics on a daily basis (at least once a day), you'll easily get rid of the unwanted pigmentation spots and blotchiness in the comfort of your own home.
THE BEST BRIGHTENING FACE SERUMS
Obviously, not all face serums are suitable for skin showing discoloration. More worryingly, even when dedicated to this specific skin type, some serums fail to deliver the promised results. I know what I'm saying, trust me on that.
I'm sharing my experience to help you find the most suitable brightening skincare product. Check out 5 face serums that are really good at removing discoloration from the face. (Note: I tested them myself.)
I'm truly curious if you know some of these products. Maybe you even had a chance to use them already. If so, don't forget to share your thoughts in the comments section. And if you know other brightening skincare products worth recommending, mention them below as well. Who knows, maybe you will help me expand my list of the best brightening face serums.
No 1.

Nanoil Vitamin C Face Serum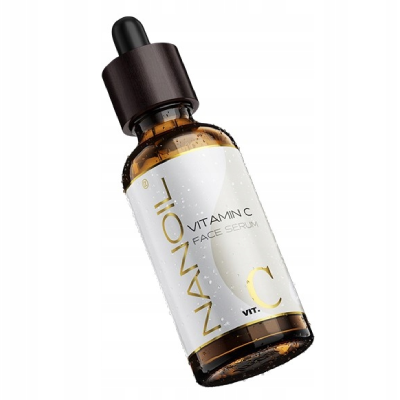 This is my favorite face serum that freed me from blotchiness and pigmentation. It has ethylated ascorbic acid which is known as the most stable form of vitamin C. This nutrient has a couple of tasks to handle, and it does it surprisingly well. What can it do? Rejuvenate, make skin brighter, provide sun protection and remove discoloration. The formula also includes a plant-derived antioxidant, the texture is non-greasy, all-vegan and natural. I like that the serum nourishes and smooths the skin quickly, but most importantly I'm content that it removes blemishes completely in just 2-3 weeks. A huge plus for that, Nanoil!
For more information visit – www.nanoil.co.uk
No 2.

Klairs Freshly Juiced Vitamin Drop Serum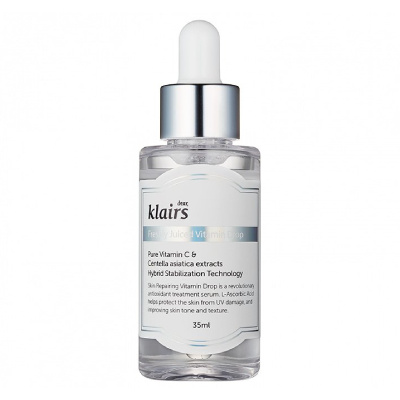 Klairs is another brand that has a riveting offering in their wide range of products. Discoloration sufferers may be interested in the vitamin face serum formulated with L-ascorbic acid (i.e. pure vitamin C) and a blend of 10 plant extracts and oils. If you are enthusiasts of such rich formulas, Freshly Juiced Vitamin Drop Serum should be fine for you. It nourishes, relaxes and moisturizes my skin, leaving it glowing.
No 3.

The Ordinary Ethylated Ascorbic Acid 15% Solution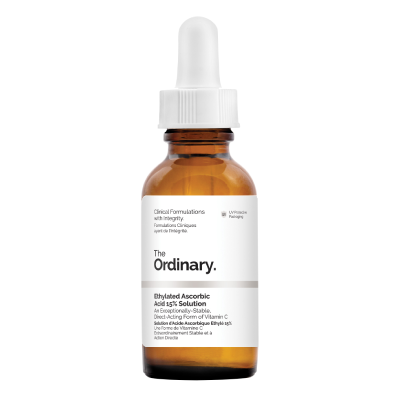 When presenting to you the best brightening serums, it's just impossible not to mention The Ordinary. Even though I can't call myself a big fan of their products, I decided to give the ascorbic acid serum a try. Undoubtedly, this product is efficacious, however, 15% vitamin C happens to be too much to handle for sensitive skin. I'd advise you to buy a sample of The Ordinary serum and check if it works for you before getting the regular product.
No 4.

Olehenriksen Truth Serum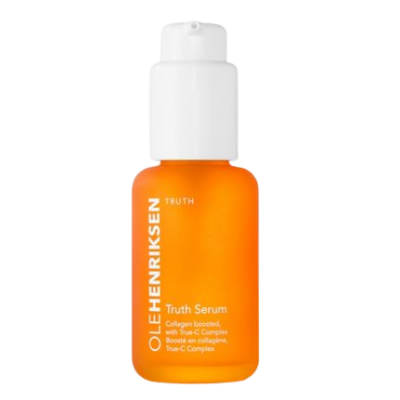 I know that it may sound weird but I have fond memories of using the Olehenriksen Truth face serum. This non-greasy skincare product containing vitamin C and collagen has an oil-free formula, which is perfect for oily skin that shows pigmentation spots. This serum brightens, improves suppleness and moisturizes the skin. I can compare its texture to a lightweight face cream, having a slightly orange color. Skin absorbs it well, slowly getting nourished and better-looking.
No 5.

Sesderma C-VIT Liposomal Face Serum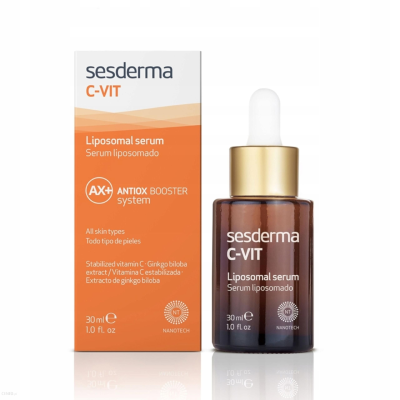 Finally, a brightening face serum that seems to be the star-product in the whole Sesderma offer. I tested the liposomal serum a few months ago. It's formulated with vitamin C, white mulberry and ginkgo leaf extract, hyaluronic acid and peptides. Although I can't describe it as an all-natural product, it does a pretty good job – it minimizes the appearance of discoloration, moisturizes skin and promotes even-toned complexion. One small drawback, in my opinion, it's too expensive.