A perfect hair mask. Does it exist?
I think it does, though I'd been seeking it for a long time.
I'm sure you know the scenario: hundreds of products with similar components, effects and promises. It's hard to choose one when we're spoilt for choice – the one that will help us take control of hair, especially when it breaks, splits or is ruined.
A mask for damaged hair
I'll make it easier for you when I tell you what to use on damaged hair because that's the problem I'd handled and I'm aware of what ruined strands really need. There are many ways of dealing with such hair: you can apply oils, get repair treatments done or try a hair mask. I'm definitely a fan of the last option because it's the easiest: you apply a mask after washing the hair, let it sit for a while, rinse it out, and that's all.
Obviously, you need to remember that damaged hair needs protein-based masks the most. This means they should be rich in keratin, wheat, silk or milk proteins.
Below you'll find a list of my favorites.
The best keratin hair masks that I'd used and recommend with a clear conscience to anyone who wants to strengthen their tresses.
THE BEST KERATIN-BASED HAIR MASKS
#1 Nanoil Keratin Hair Mask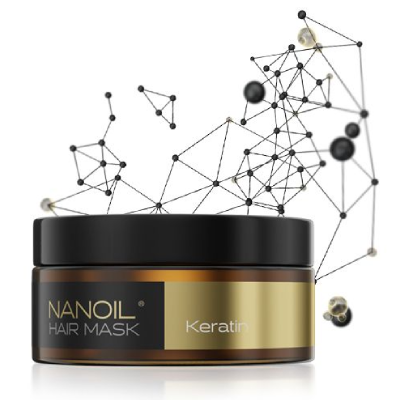 A keratin-rich hair mask from Nanoil is my favorite. It has the most pleasant consistency – it's like a very light cream which is easy to spread on hair, not weighing it down. Nanoil works by stopping frizz, adding smoothness and making the hair easy to brush. It's all possible thanks to a good blend of ingredients such as hydrolyzed, liquid keratin, which repairs and strengthens, and panthenol to hydrate, nourish and boost the gloss of hair. The formula is totally free of damaging substances like parabens, mineral oil, phthalates, etc. The Nanoil Keratin Hair Mask can be used every time we wash the hair, and the great thing is the hair starts looking better after the first use. See it for yourself!
Learn more: nanoil.co.uk
#2 Phyto Phytokeratine Extreme Mask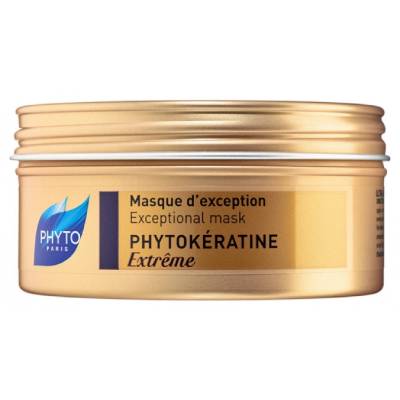 The Phyto Phytokeratine Extreme Mask comes next in my ranking of top keratin products. It isn't the cheapest but if you want deep hair repair, you'll get it for this price. The mask contains as many as 18 amino acids which rebuild the hair. They are all derived from plant-based keratin. The conditioning effect of the formula is boosted by baobab oil and sapote butter. The mask is creamy so you need to be careful not to overburden the hair.
#3 Goldwell Kerasilk Control Mask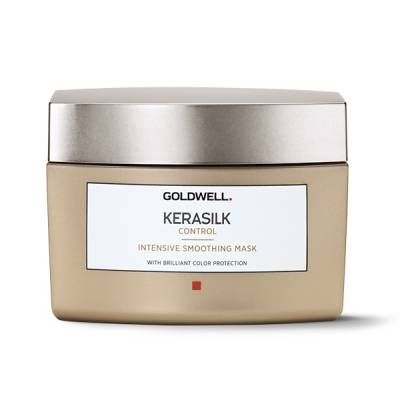 An intensively-smoothing mask from Goldwell is another cool option. It's also rich in keratin which is blended with liquid silk – the ingredient which boosts repair but also makes the hair easier to style. You leave it in for 5 to 10 minutes, and enjoy better-looking and healthier hair after just a few uses. The product mostly tames frizzy, unruly strands, making them easier to manage and cutting blow-drying time in half. You want smooth and luminous tresses? The Goldwell Kerasilk Control Mask arouses mixed feelings but you can give it a try.
#4 Lanza Keratin Healing Oil Hair Masque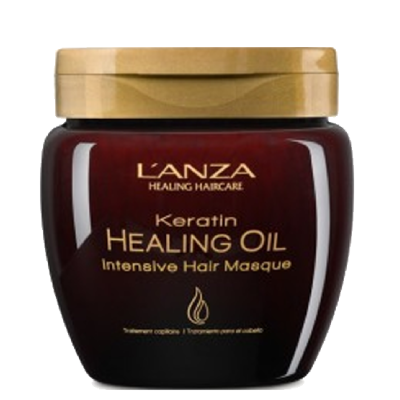 I'm sorry but I recommend another product that is pricey. It's another costly keratin mask but it's also one of the most effective items if you remember to use it regularly and you don't bargain for instant effects. My hairdresser told me about Lanza. I tried the Lanza Keratin Healing Oil Hair Masque, which proved a pleasant surprise. It contains lipids and keratin proteins which rebuild and reinforce weak hair, as well as lift the roots. The product also includes the Phyto IV Complex which boosts moisture levels and smooths the strands. The mask is cream-like and it never caused me any trouble during application.
#5 Rene Furterer Absolue Keratine Mask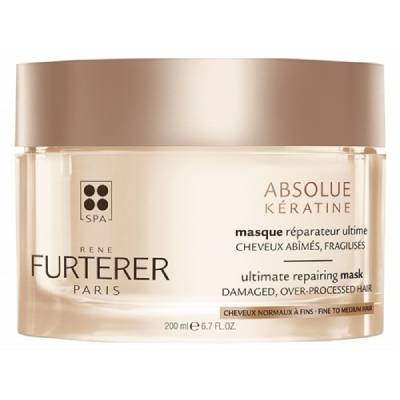 Finally, a thing for fans of all-natural cosmetic products. The Rene Furterer Absolue Keratine Mask contains plant-derived keratin which repairs and rebuilds damaged hair, and it's enriched with flaxseed extract for protection, and soy lipid extract for a hydration boost. This silicone-free formula enhances the hair using only botanicals – it prevents breakage, giving volume and shine at the same time. It's creamy and used on clean hair after removing excess water. It requires a minimum of month of treatment to produce desired effects.
That would be all for now.
What about you? What are your favorite masks for damaged hair? Write a comment so I can trial them too.